21 Giugno 2021
Posted by:

PIARC Italia

Categories:

CAV NEWS, Notizie
Self-driving cars 'will make smart highways MORE dangerous': Transition to self-driving vehicles could cause major problems, road safety study hears […]
Do you trust automated cars? If not, you're not alone
Picture yourself speeding down the highway with no hands on the wheel,
checking your emails while 
your
 car 
takes care of 
responding to 
what's happening on the road
. Would you trust your car
to make the right decision
s
?
 If 
you have doubts
, you're not alone.
Car manufacturers believe that people are ready to trust computer-controlled autonomous cars. In March, Honda released the first car with certified level 3 technology – meaning the car can steer, accelerate and brake without the driver – and around 18 million cars sold in 2024 are expected to have some type of automated driving feature. […]
Waymo begins self-driving freight trials in Texas
Waymo, the autonomous driving wing of Google, has started self-driving testing of freight in Texas with J.B. Hunt Transport Services, a supply chain transportation company based in North America.
The test run will use Waymo Via, its autonomous Class 8 trucking unit, to haul freight between facilities in Houston and Fort Worth, Texas.
The transport will use Level 4 autonomous driving technology along Interstate 45 in the state with a Waymo specialist supervising as well as a licensed driver and software technician on board to monitor all aspects of the freight run […]
Locomation Adds PGT Trucking to Its Autonomous Convoy
L
Self-driving technology company Locomation announced motor carrier PGT Trucking Inc. is the latest fleet to sign up for its human-guided autonomous truck convoying technology.
[…]
TuSimple: Autonomous freight network 6 months ahead of schedule Monitored high-autonomy loads could extend to North Carolina and Florida by year-end
Autonomous trucking software leader TuSimple is running six months ahead of schedule in building out the first phase of its autonomous freight network, and should reach Charlotte, North Carolina, and Orlando, Florida, by the end of the year.
TuSimple Holdings (NASDAQ: TSP) on Wednesday opened a new facility in Fort Worth, Texas, that extends its reach with supervised autonomous trucks and reduces the time it will take to complete the first part of a three-phase nationwide autonomous freight network by 2024.  […]
Icy roads and urban environments. Passenger experiences in autonomous vehicles in Finland
This study focused on identifying customerś real-life experiences, perceptions and feelings about travelling in different autonomous vehicles and in various operating conditions in Finland in 2018. Quantitative convenience sample (n = 141) were collected from passengers travelling on an autonomous shuttle bus in Helsinki. Qualitative data (n = 70) were gathered by interviewing passengers of a driverless shuttle bus in Helsinki and passengers of an autonomous car in winter conditions in Lapland. This research was first one which included passengers' real-life experiences after using autonomous vehicles in winter conditions. We applied the Theory of Planned Behaviour. The research questions were (a) What beliefs about outcomes and evaluation of outcomes do passengers have and carry out when they travel in an autonomous vehicle, irrespective of vehicle type or operating conditions? (b) What key factors influence people's positive or negative attitudes towards autonomous vehicles? (c) What key factors could induce people to use autonomous vehicles? […]
After successful tests in Oxford, Project Endeavour will bring four autonomous Fords to the UK's second-largest city before a third and final trial in London
[…]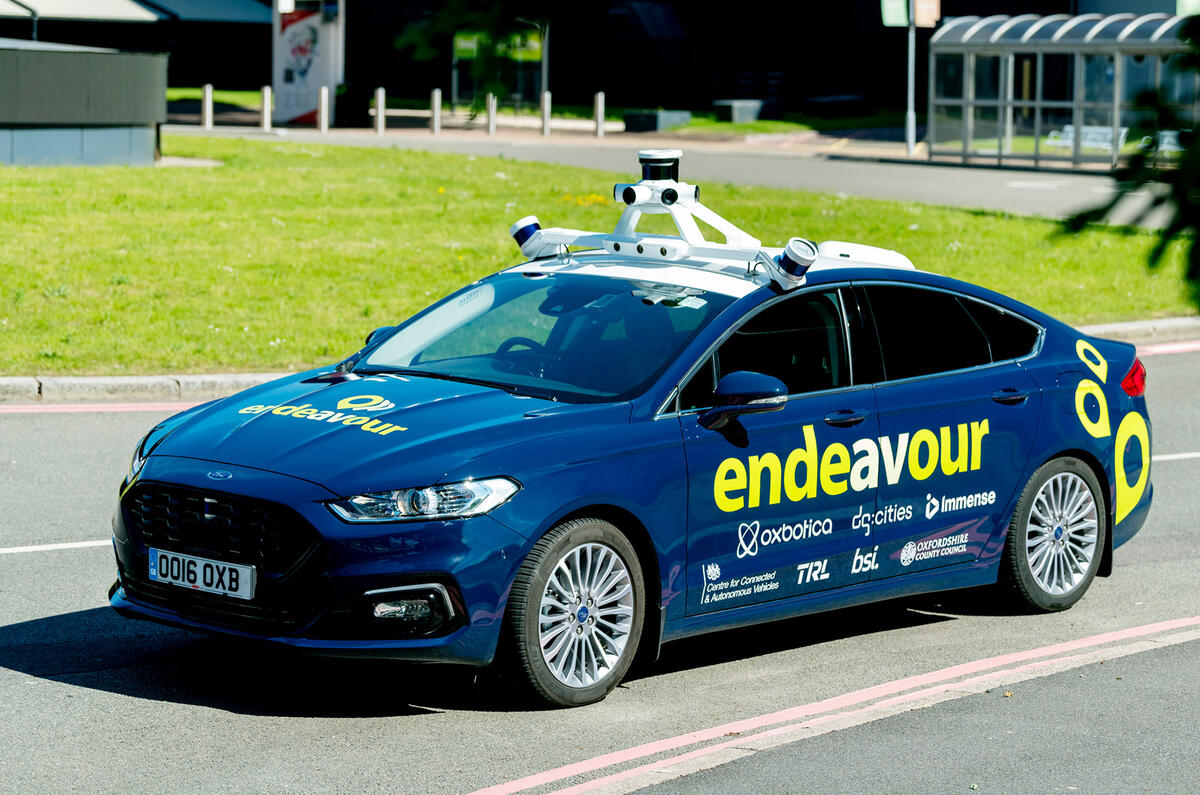 New partnership will enhance C-ITS data exchange in Finland
Dutch and Finnish smart mobility specialists Monotch and Nodeon have announced that they have signed a partnership agreement for the deployment of C-ITS in Finland. The partnership will provide Finnish road authorities with the opportunity to adopt Monotch's TLEX I2V software platform and take full advantage of its C-ITS services. The services being rolled out in Finland include traffic light priority, traffic light optimization and real-time information services for road users. […]